Tools
Tools for sharing the project progress
Recently I have two new projects that kick-off, instead of like the old-time that I talk to one contact window, both projects need to talk/update to multiple contact window. Instead of open a Whatsapp chat group and throw everyone in it, I try to find some other ways that easier to update everyone the project progress.
Trello
I use Trello for my internal team; of course, this will be the first tool that I m thinking. After some planning, I believe that Trello is not suited to the scenario. Lots of startups did use Trello as a roadmap tool, but at the same time, it lacks a visual way to display how things work. Besides, that is no perfect way for documentation.
Milanote
Milanote is one of my favourite tools for visualizing things. You can use some of the existing templates to display the process in better visual form. I like to use it to explain some of the concepts that need visualize, but again lack of documentation feature will be problematic for my clients to follow up some of the processes.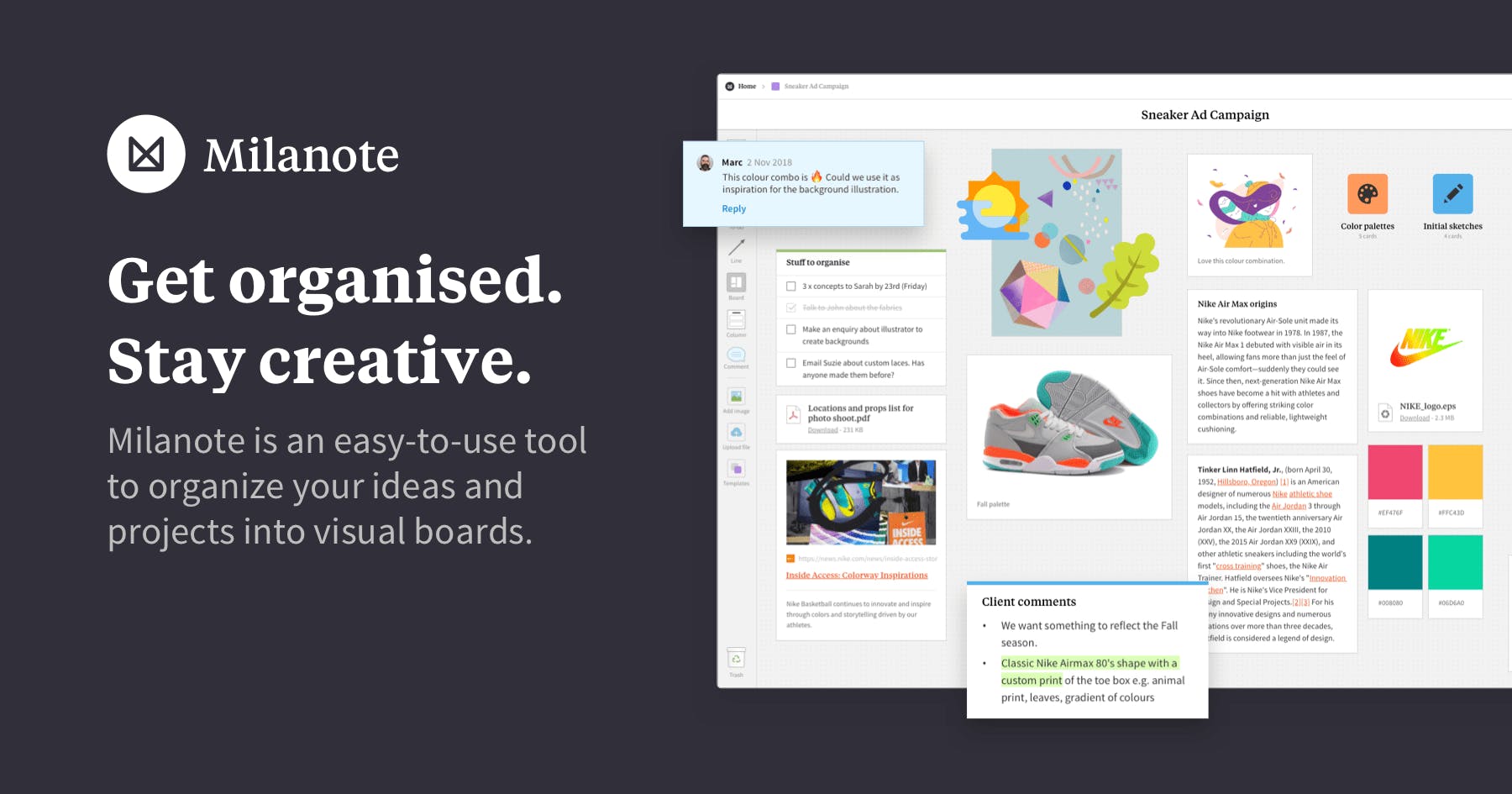 Notion
If we are talking about documentation, Notion should be the first choice. I have been using Notion to share documentations with clients frequently. Within a page, I can easily show the task in progress, step by step documentation and even embed the drawing from Milanote if need.